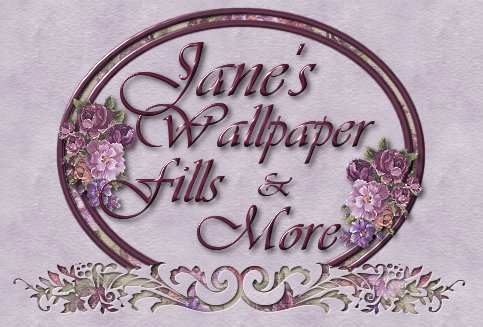 Welcome to my wallpaper section !

I love playing with wallpaper scans.
You can use them for so many things and they are beautiful.

I have already made these into fills you can use in Paint Shop Pro
or you can use them for backgrounds in making your Web pages.
They will tile beautifully and where possible, I have made
some extra things into tubes for you to use in making buttons
and bars to match.

All tiles and tubes are free to use, you may use them for creating
web sets for yourself and also for sets that you put on your site for others to
download. A link to my site would be appreciated.

IMPORTANT
You may put the tiles on your site for download IF they are included in a set you have created, but you MAY NOT just take the tiles and put them
on your site for download.
You must use them in sets and put the whole set for download.
Or you may use them for pattern fills in PSP or any other graphics
program. In other words...create something with them.
Please respect these rules.

Now with all that said and done, come on in and enjoy !